Hello.
My name is Balakarthiga. I'm a girl that loves elephants, books, daydreaming, and cats.
I write about writing. Sometimes I also write about books and very rarely about movies.
But almost 80% of this blog is about other things. Like fighting depression, suicide, self-motivation, catching up with your dreams and living them.
I'm all in for peace, love, equality, positivity and beauty.
I'm 23 years old. I have olive skin. Not too fair. Not too dark. But in that annoying zone somewhere in the middle, where it becomes one hell of a challenge to select the right shade of foundation or nude lipstick. My hands and arms are several shades darker than the rest of my body, because my campus is in sunny, bright Trichy, and I have to roam around in the sun a lot. I have long, wavy black hair. And when I say long, I mean really, really long. So insanely long, that I might look like a witch when I'm letting my hair dry after a shower.
I frown a lot. I have a funny laugh. It's shrill, short and squeaky. I am short sighted. I need to wear my chunky, cat-eye glasses to read a presentation or anything that's at a distance.
I am five feet one inch tall. I weigh 49.5  Kgs.
I did not choose to be this way. 
A few months ago, someone asked me to write about how to lose weight. They wanted to know how to lose weight, as quickly as possible.
So I brainstormed with a few of my friends, and they all seem to agree that this list of six things ought to fix you in six days.
Here they are.
Wake up early every day. 
DO NOT SKIP BREAKFAST. 
Drink 4 bottles of water 
Have Lunch. 
Have Dinner. 
Go to Bed on Time. 
There you go.
I guess some of you are rolling your eyes now, and thinking, 'Not again, Bala. Another blog post with a misleading title?'
Well, this is me, sticking my tongue out at you.
You probably don't understand how important, how it is very, very important that I write this.
Maybe not to you, but to me, at least.
I've never talked about this much, but I've battled eating disorders myself. I know it very intimately. I've been there. I know what it's like. I know how it feels from my own personal experience but I'm doing much better.
So, feel free to close this tab right now, because I am not going to talk about workout regimes or diets in this post. This is very, very far from losing weight. In fact, this is entirely in the opposite direction.
Things are going to get pretty real from this point.
.
.
.
Well, if you're still here, here's a virtual hug from me.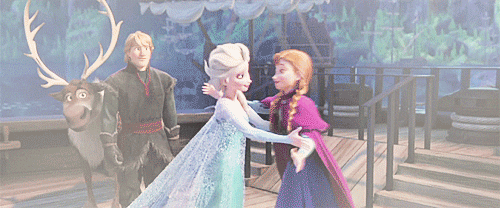 You see, a lot of my readers are young girls and every now and then – I get messages on my page – asking me to write about diets and workouts.
Two problems with that.
One, I'm neither a nutritionist nor a dietician. I have the least possible qualification to give any advice in that area.
Two, I don't believe in skipping meals or shrinking your appetite.
And as a 23-year-old girl, I feel like I'm morally obliged to be this self-appointed big sister to each and everyone that asks me this question, and set the record straight.
Most people don't naturally have skinny legs.
It's completely normal to have chunky thighs.
It's not healthy having your collarbones protrude out.
Not all of us have flat stomachs. A stretch of flesh on your belly does not mean you're unhealthy.
Abs do not equate to healthy or attractive.
And most important of them all…..
Eating when you're hungry is perfectly fine.
I'd say essential, even.
Apparently, the society has effed us up with its skinny models and super-slim images. I think it's about time we remind ourselves that we don't have to idolize the content we're presented with.
Nope.
Don't get me wrong here – I'm not being biased against thin, skinny or slim people. I'm one of them – I'm tiny myself – point is, you need to be proud of your body. You need to pledge every day, to love yourself, no matter what shape you're in.
Chubby is Hot.
Plump is Attractive.
On the other hand, Thin is also Cute. So is being short. Or Tall.
IT DOESN'T MATTER WHAT YOUR SIZE IS. YOU ARE ALLOWED TO FEEL SEXY. 
It breaks my heart to see young girls look up to the content presented to us by mainstream media, and go, 'Oh, I want to look like that!' and just skip their meals and it equally makes me pretty sad to see a cute and lanky guy hitting the gym every day and chugging down glasses of protein because he doesn't have the 'Abs' like someone he knows.
Disclaimer, I am not promoting obesity or junk food indulgence. Exercising is awesome – and even important, I'd say.
You don't have to be skinny. You don't need to have a six-pack, chisel cut body.
You need to be body-positive.
YOU ARE ENOUGH. 
There.
That's the only thing you need to know. You. Are. Enough.
Every day when you wake up, whisper to your body softly, 'I want to be your friend.'
And you'll see your body take a deep breath, and reply, 'I've been waiting a long time for this.'
If you could see yourself – if only you could see yourself how everyone else sees you, God, if only! You'd finally know that you're just freaking beautiful.
Becuase darling, I genuinely mean it when I say that the problem isn't with your body. The problem is what you think of it. And how you look at yourself.
Eat what you like, whenever you like. Drink lots of water. Take naps. Paint. Journal. Sing as if nobody's listening.
Laugh as much as and as hard as you can 🙂
XOXO,
Bala.
P.S. Share this post with someone who needs it. Let's spread love and happiness.
To follow the author on Facebook. Click Here. 
To Follow the author on Twitter, Click Here.
P.P.S: I'd like to hook you up with this book I wrote, it's up on Amazon for sale!
If you like Murder Thrillers with an Indian Twist, Click Here. 
A review on Amazon would be much appreciated